Little Angels Preschool & Daycare - About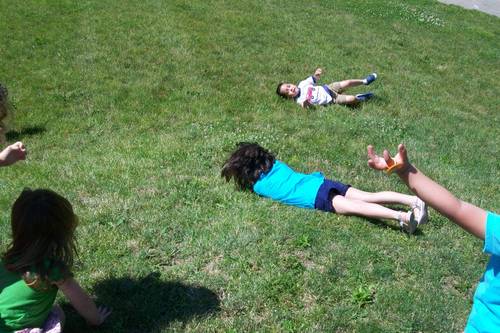 Little Angels Children rolling down the hill!
Little Angels Preschool & Daycare (L.A.P.D.) was founded in 1994 as an in-home daycare. Then, in 2003, we expanded to a 56-child daycare center near State Street in Ann Arbor. Our family continued to grow and we found a new home in September 2012 at 850 S. Hewitt Rd, Ypsilanti, Michigan 48197. We are now located behind Wendys and Tim Hortons in the 850 Hub Building, formerly the United Auto Workers (UAW) Child Family Center.
We share the building with several other community programs. However, safety is still our highest priority! The inner entrance to Little Angels Preschool & Daycare is locked at all times and parents/guardians are given a pass code to get through the reinforced, security door. All visitors must show ID and be registered to enter. Additionally, our building is zoned in such a way that all of the other businesses must adhere to specific guidelines because they are in such close proximity to a child care.
L.A.P.D. also focuses on offering a clean and organized environment. When you take a tour, we will show you the areas where all of your child's belongings, bottles, diapers, artwork, etc., will be located. You will also see the detailed documents that we share with each parent.
Our programs emphasize experience-based learning, supplemented with structured age-appropriate activities.
Why Experience-Based Learning?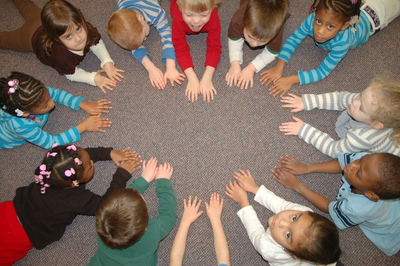 Experience-Based Learning at Little Angels Preschool & Daycare
Experience-based learning is a powerful way to address individual growth and potential, which is commonly a much neglected approach of teaching and developing people of all ages.
Experience-based learning is adaptable for individual style, preferences, strengths, direction, etc. As such it is more likely than conventional prescribed training or teaching to produce positive emotional effects, notably confidence, self-esteem, and a sense of personal value and purpose.
Children need learning which is adaptable for them as individuals.
Why should you enroll your children in our program?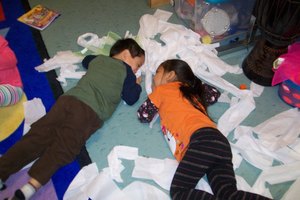 Little Angel's having fun!
We are an independent daycare and preschool.
We are able to work with you to customize our services to meet your needs and the needs of your child. Unlike many other daycares, we accommodate both full-time AND part-time schedules.
We incorporate the personal qualities of a home daycare with the professionalism, and reliability of a larger center.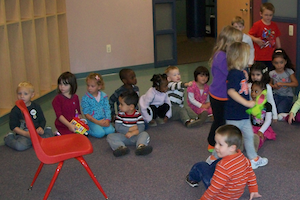 Because children develop strong attachments to their teachers, we work very hard to minimize our staff turnover. The majority of our teachers have been with us at least two years, and many have been with us much longer than that!
We value and celebrate diversity in our teachers, children and parents. We do all we can to make people from all backgrounds feel welcome in our center.
We will accommodate all reasonable requests including special diets and other special needs.
We've been servicing the Ypsilanti, Ann Arbor, Milan, and Saline area for more than 20 years. Your child will gain positive self-esteem, confidence and a healthy sense of value through Experienced-Based-Learning at our daycare center.
Do you know of a parent looking for a quality daycare in Ypsilanti or the surrounding areas? Please encourage them to contact us to schedule a tour of Little Angels Preschool & Daycare.